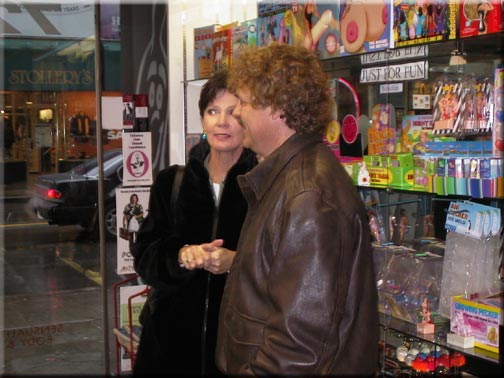 Sherry and Bruce shopping for Sam's presents in a porn store.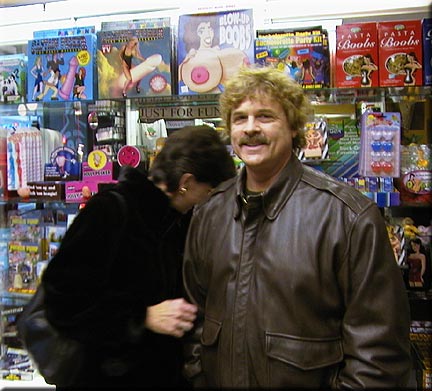 Sherry pretends to be embarrassed.




Since we didn't have a concert to go to, we had time to shop in Yorkville. Bruce models the latest in "dandy-wear".




Resembling my Cossack ancestors.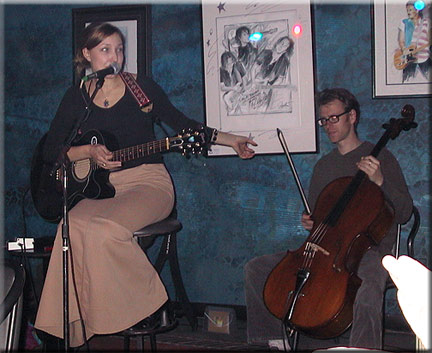 Tuesday night at Blues on Bellair, we heard Dayna Manning, who opened for BC during his Up Close & Alone tour. That is Kevin Fox on cello.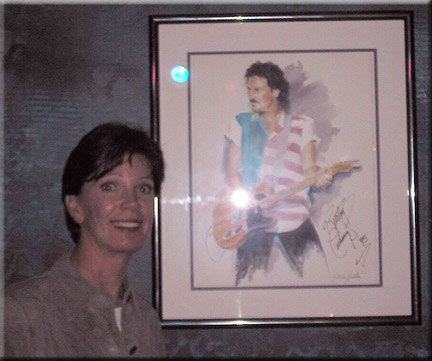 It's a tradition for Guess Whooligans to have their photo taken with this picture at BoB when in Toronto.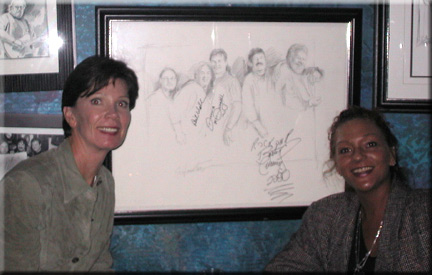 Sherry and I DID spend Tuesday night with the Guess Who. ;)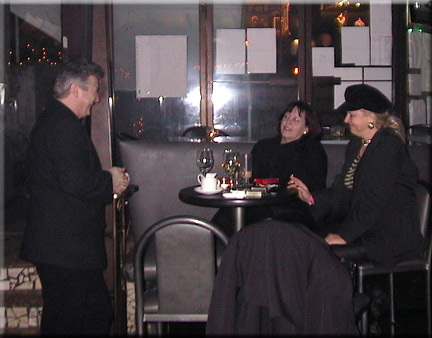 New friends, John Fraser (photographer), Sandy McNevin (Promo Director for Eye Weekly), and Michele G. (who represents Steven Houston who did the BC and GW and other artwork on display at Blues on Bellair).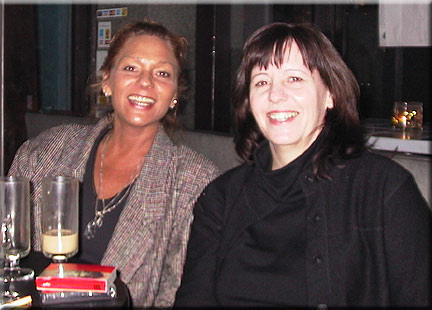 SQ and Sandy.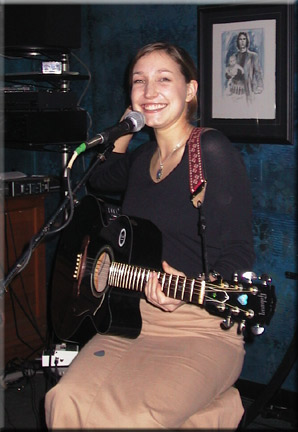 Dayna Manning.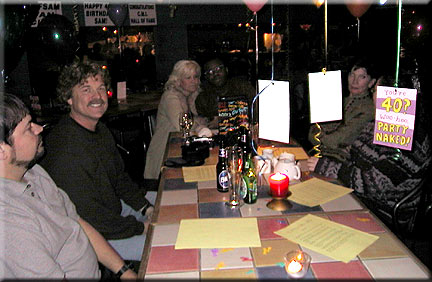 Wednesday night, with Blues on Bellair all decorated for Sam's birthday party.
From left to right: Gary, Bruce, Kelly, Max, Sherry. (And Sandra is hidden behind the "Party Naked" sign. *LOL*
Actually, the sign reads "You're 40? Woo-hoo! Party Naked." Very fitting, eh? Sherry found these.)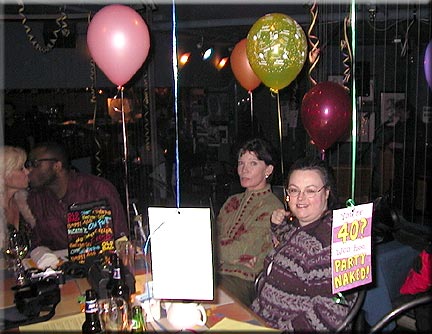 Max and Kelly (smooching for the first of many times this evening), Sherry, Sandra.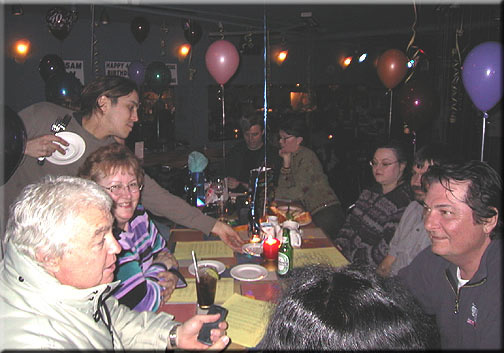 Lorne, Donna, Jaimee (our waiter), Sam, Sherry, Sandra, Gary, Donnie.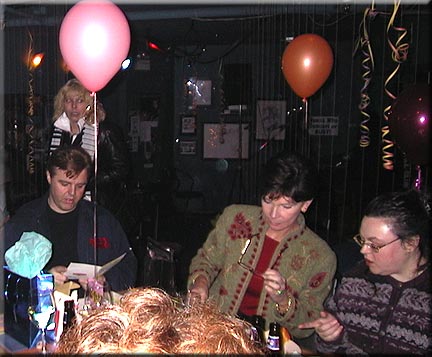 Debbie Wallace, Sam, Sherry, Sandra.








For more Guess Who links, go to http:/www.guesswhofans.com.


Webpages/graphics/photos © Copyright 2002, SW-Originals, S. Woitovich (unless otherwise noted)
and may NOT be used without the express written consent of S. Woitovich.

Last updated: March 5, 2002