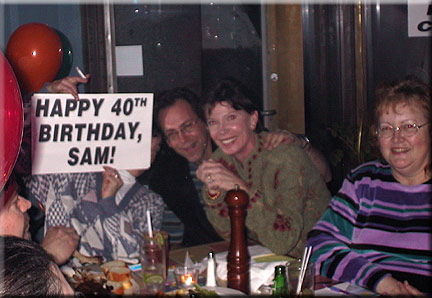 Bonnie (the superb sign holder and honorary Guess Whooligan), Gary Koshinsky (GW guitar tech), Sherry and Donna.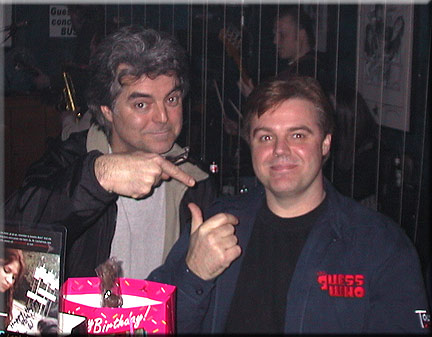 Doug Inglis (drummer for Goddo), and Sam.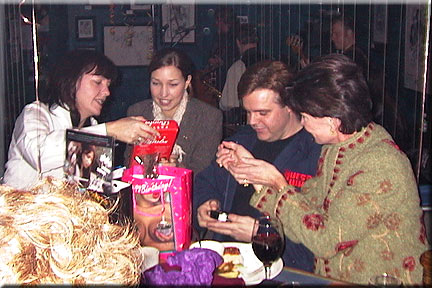 Sandy, Dayna, Sam and Sherry playing with Sam's birthday presents.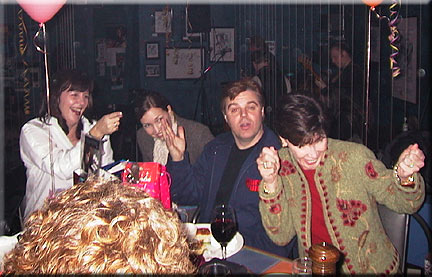 Look at that innocent face. Makes you wonder what Sam did...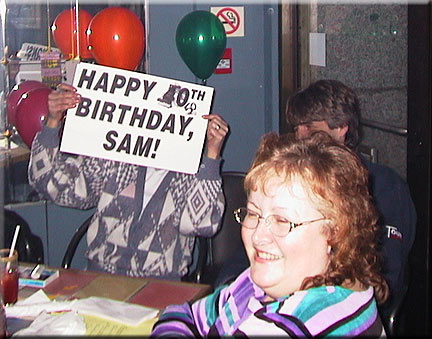 Hearing that some newspaper reported Sam as being 50, Bonnie was all too willing to correct the sign. Bonnie, Mik (GW sound tech) and Donna.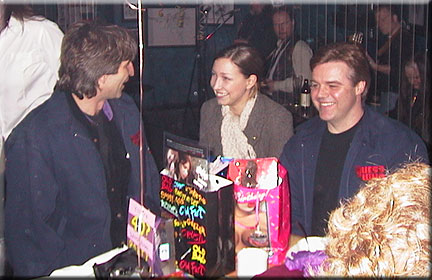 Mik, Dayna and Sam.




Mark Lockerbie (drummer for Teenage Head) and Doug Inglis (drummer for Goddo).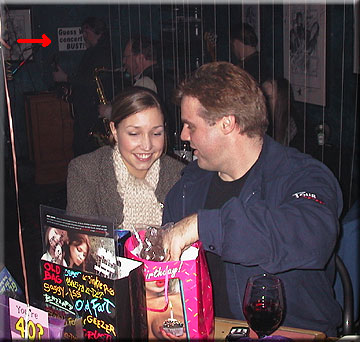 Dayna and Sam playing with his presents.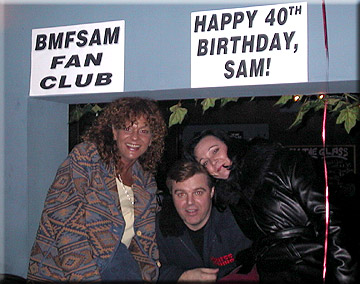 SQ, Sam and Michele/Lady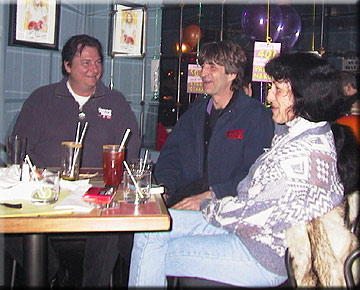 Donnie, Mik and Bonnie.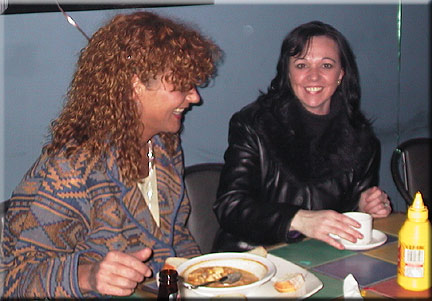 SQ (who finally got her seafood chowder, which is to die for, btw) and Michele.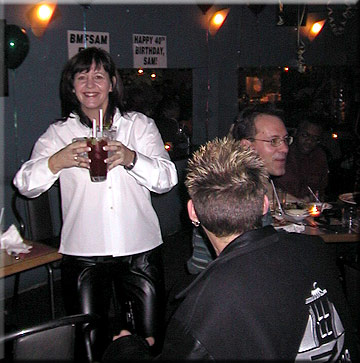 Sandy, Jeff (GW keyboard tech) and Gary Koshinsky (GW guitar tech).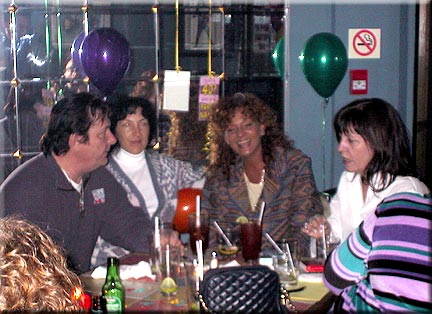 Donnie, Bonnie, SQ and Sandy in the smoking section.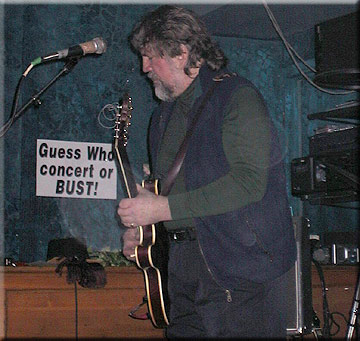 Howard played for the band, Full Count Blues, who were very good, btw. I sat up and took notice several times, swearing that BB King was playing that guitar. But please notice the sign...it was still there at 3 am Sunday when we closed BoB. *S*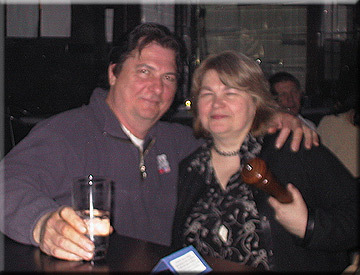 Donnie and Diane, the owner of BoB, and a very sweet lady.








For more Guess Who links, go to http:/www.guesswhofans.com.


Webpages/graphics/photos © Copyright 2002, SW-Originals, S. Woitovich (unless otherwise noted)
and may NOT be used without the express written consent of S. Woitovich.

Last updated: March 5, 2002