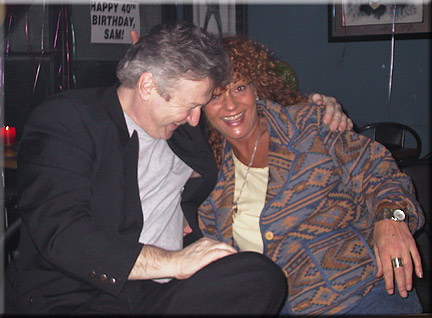 John Fraser (photographer and a really, truly sweet guy) and SQ. BTW...John arrived and took over my camera for the evening. That was so very nice and appreciated. I actually was able to just relax and have fun, instead of taking all the photos. Thank you, John! I owe you!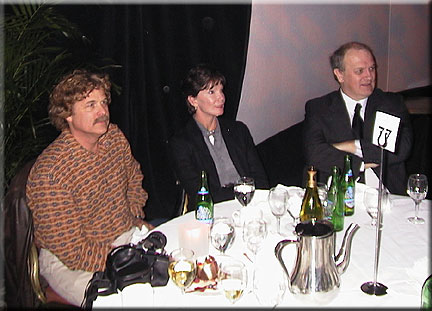 Thursday night...the CMW Awards dinner...Bruce, Sherry and Fred.




Awards dinner continued...Michele, Bruce, Sherry (sleeping through all the radio awards), and Fred.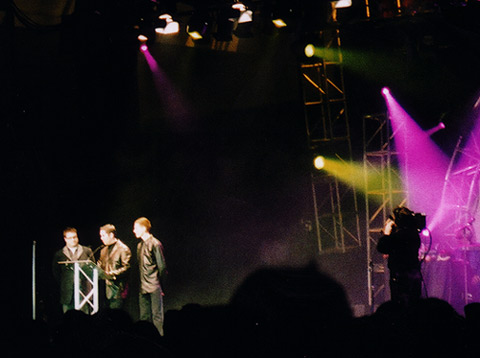 The Bare Naked Ladies present the Hall of Fame award for the Guess Who.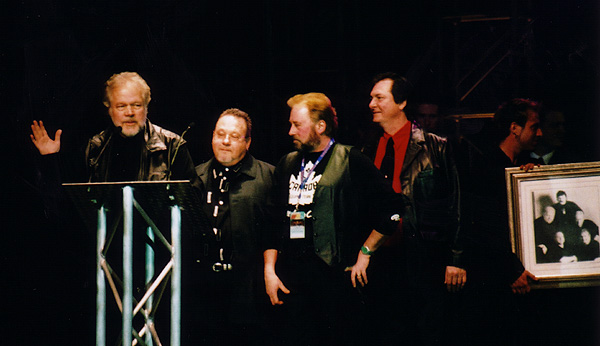 The Guess Who, sans Burton Cummings (down with the flu in Winnipeg). Randy, Garry, Bill and Donnie.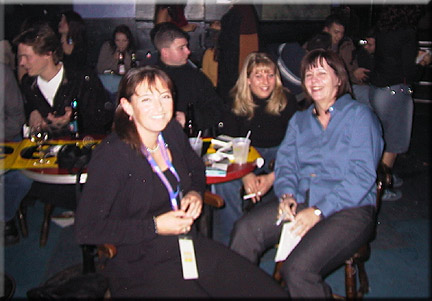 Friday night at the Reverb with the people from Eye Weekly. Sam had a group, Flicker, showcasing here. They were very good...the singer had a wonderful voice and an excellent stage presence. I also enjoyed Half Full...and they did a blues rendition of Revolution that knocked my socks off.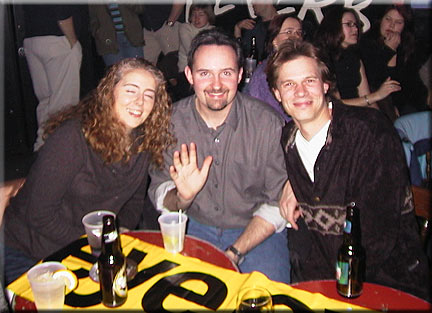 The Eye crowd.




More Eye crowd.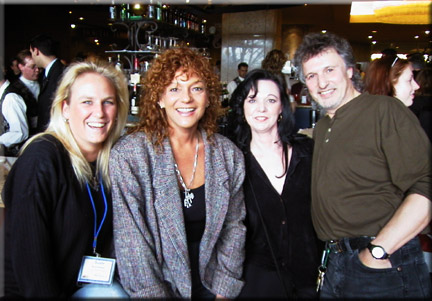 Saturday afternoon at the Westin Harbour Castle, from left to right Suzie Burmester (currently in a band with David H. that played at Sam's Christmas party), SQ, Michele and David Henman (April Wine, the Dudes).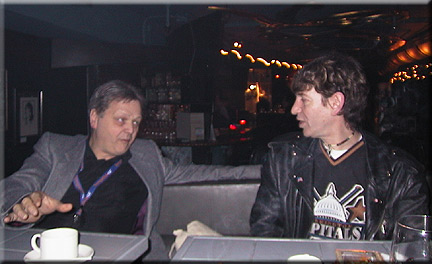 Saturday evening at Blues on Bellair. Greg Simpson (stealing a few minutes away from CMW to wolf down another meal and ogle/draw in more cleavage) and Seb Agnello (The Lords "Cornflakes & Ice Cream" circa 1967, Sebastian, Sebastian Country, "White Liberals on Reggae", etc.).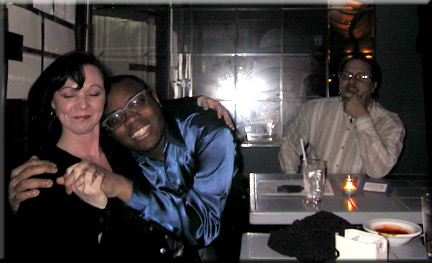 Michele, Max Brand, and Peter Kashur (now painter, formerly in the Bob Segarini Band).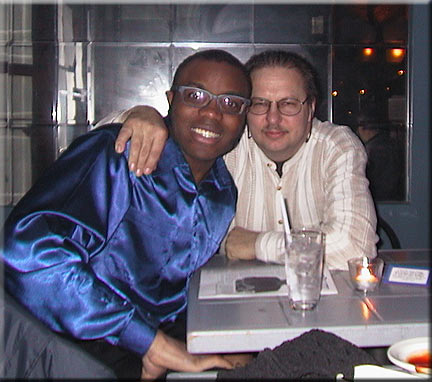 Max (in his infamous blue shirt) and Peter. Wait!!!! I thought Max wasn't a heterosexual! I'm telling Kelly!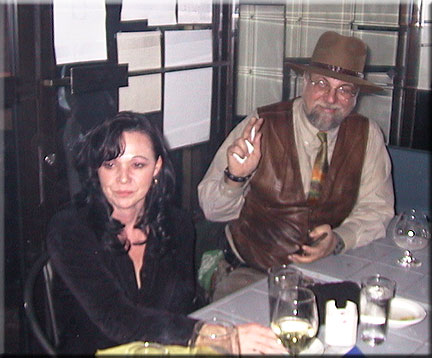 Michele and Gary17 (www.to-nite.net).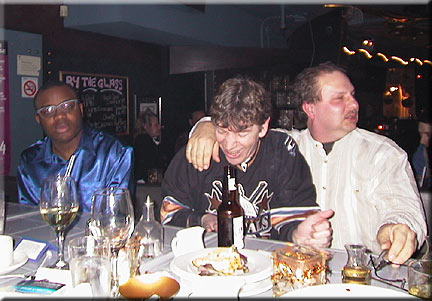 Max, Seb and Peter.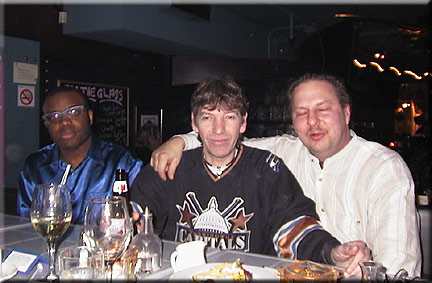 Max, Seb and Peter, again.








For more Guess Who links, go to http:/www.guesswhofans.com.


Webpages/graphics/photos © Copyright 2002, SW-Originals, S. Woitovich (unless otherwise noted)
and may NOT be used without the express written consent of S. Woitovich.

Last updated: March 5, 2002