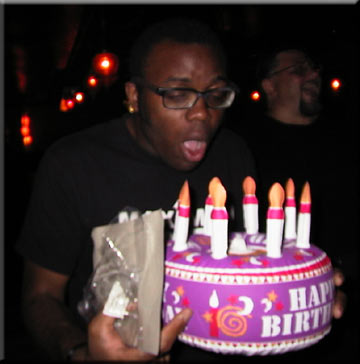 I brought Max Brand a birthday cake from Arizona...the only kind
that would travel safely. *S* (That is Greg Bezoff to the right of Max.)




Max got to perform a song with the Anger Brothers at Healey's...that is Mr. Greg Godovitz on the left.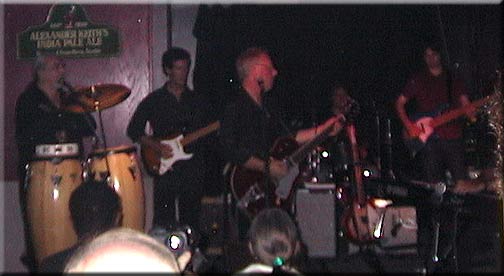 The Anger Brothers were very good...everyone was singing along.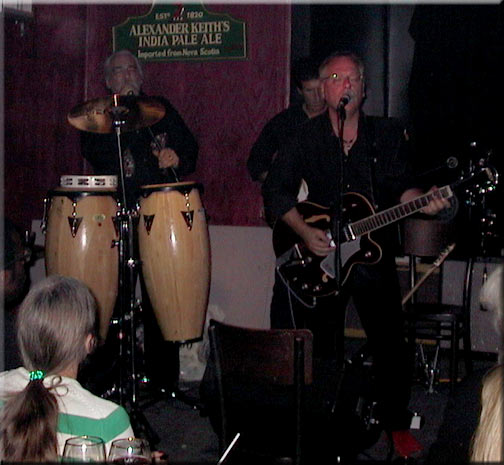 Bob Segarini and Greg Godovitz.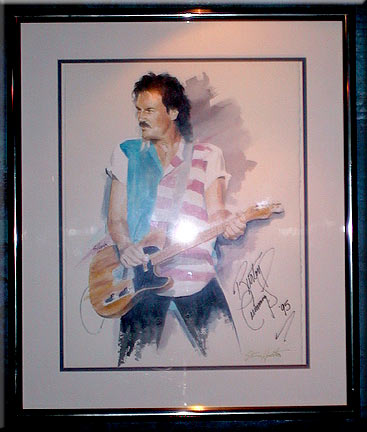 Hanging on the wall at Blues on Bellair...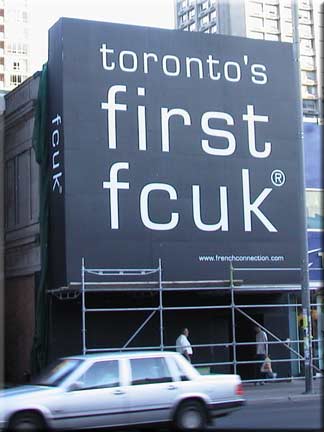 Shopping in Yorkville Saturday afternoon this store caught my eye...I really
wanted to go in and shop (Oooogggghhhh!) but Donna wouldn't let me. *LOL*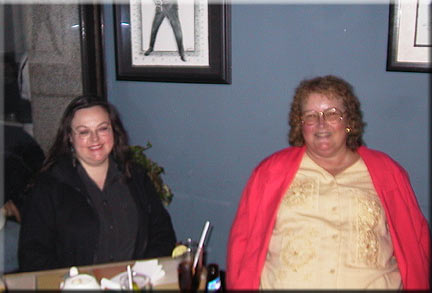 My partners in crime...Sandra R. and Donna/Brampton Bridges...at Blues on Bellair.




Philip Sayce...we went to Blues on Bellair to see him Friday
and Saturday nights. He was amazing. He didn't merely play it...he was his guitar.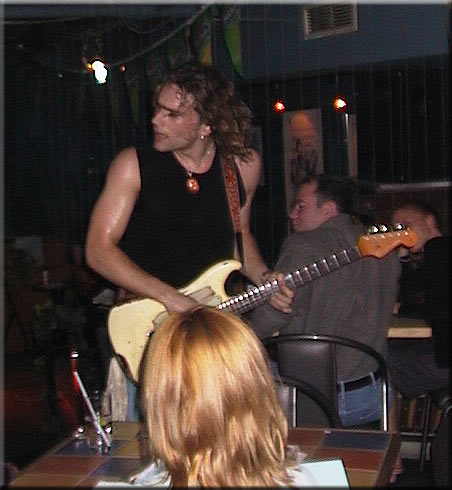 Philip Sayce.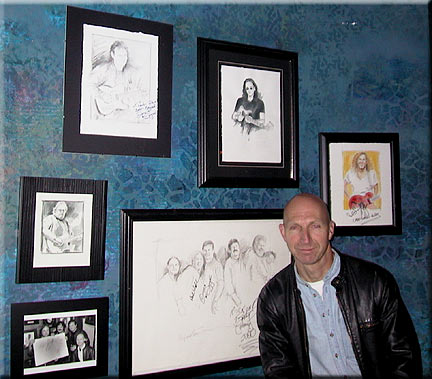 Steve is the man who did all of the artwork at Blues on Bellair. Very talented gentleman.






For more Guess Who links, go to http:/www.guesswhofans.com.


Webpages/graphics/photos © Copyright 2001, SW-Originals, S. Woitovich (unless otherwise noted)
and may NOT be used without the express written consent of S. Woitovich.

Last updated: November 26, 2001